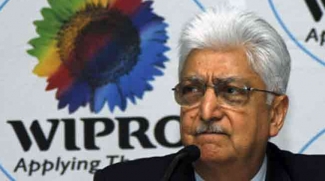 Azim Premji, chairman of Wipro Ltd, has earmarked all economic benefits from 34 per cent of his shares in Wipro worth about $7.5 billion, or Rs 52,750 crore, and held by entities controlled by him, for philanthropy purposes.
Azim Premji family holds 74.30 per cent stake in Wipro which has a market capitalisation of Rs 1,55,523 crore.
Read more of this in a report published in The Indian Express....
News Source
The Indian Express