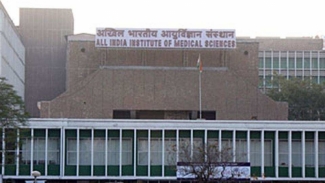 The city's All India Institute of Medical Sciences (AIIMS) is getting a Rs 9,053-crore makeover that will more than double its institutional and clinical facilities and take the number of hospital beds from 2,084 now to at least 5,000 by 2024.
The master plan, which received the approval of the Union Cabinet on February 28, will integrate the fragmented campus spread over 213.12 acre and across five land parcels separated by Delhi's arterial roads.
On average, the daily footfall in the outpatient department (OPD) of the hospital is 15,000, with the numbers projected to double over the next two to three decades.
"It's a very exciting project that has been planned keeping in mind future expansion over the next 40-50 years. The Prime Minister [Narendra Modi] said it should be ready by March 2024, that it has to be done," said Dr Randeep Guleria, director, AIIMS.
"In the last five years, Modiji's government has brought transformative change to the healthcare sector by establishing 16 new AIIMS and launching the Ayushman Bharat Yojna, among other initiatives. The master plan, too, will improve patient facilities and establish AIIMS as a world-class university," said Union minister for health and family welfare JP Nadda, who, as the country's health minister, is also the president of AIIMS.
Read more of this in a report by Sanchita Sharma published in Hindustan Times...
News Source
Hindustan Times