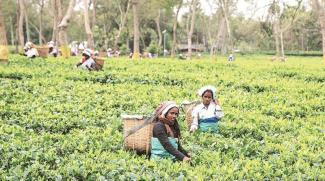 The Assam government has launched, on September 24, a scheme for providing medicines, including 142 essential drugs free of cost to the hospitals in the state's tea gardens.
A press statement from Assam Chief Minister Sarbananda Sonowal's office said "reducing the burden of out of pocket expenditure of tea garden population and making quality drugs accessible to them" are the main reasons for introducing the free medicine scheme.
The latest scheme is in continuation to the already existing health schemes such as the 80 Mobile Medical Unit (MMU) service in 442 tea gardens and a wage compensation of Rs 12,000 (in four instalments) to each pregnant woman working in tea gardens.
Workers' unions say that the free drug scheme is a welcome step in times when medical services in garden hospitals suffer due to multiple causes.
Read more of this welcome move by Assam governement in a report by Abhishek Saha published in The Indian Express... (Link given below)
News Source
The Indian Express