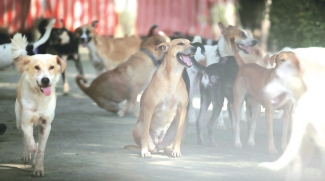 In, nine-year-old Eknath Ajgaonkar from Guirim in north Goa and seven-year-old Palin Pagi from Canacona in the south, forced their parents to dial a hotline, as they suspected rabies-infected dogs were on the loose in their village. Two dogs were caught, their samples probed, and both tested positive.
With 5.2 lakh children and 23,000 school teachers educated on the virus in four years, with close to 1 lakh dogs vaccinated annually, and 106 positive samples between 2017 and 2018, Goa is the first state that did not report a single human death due to rabies last year. It is now on its way to declare itself rabies free by 2020.
Read more of this in a report by Smita Nair published in The Indian Express...
News Source
The Indian Express