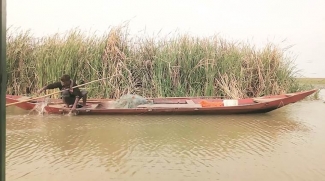 Fifty Rupees, says Purna Chandra Behera. That's what he used to get 20 years ago for the meat of a bird he trapped and sold in Odisha's Mangalajodi village, barely 2 km from one of the Indian subcontinent's largest wintering grounds for exotic migratory waterfowl.
Today, the poachers of Mangalajodi have turned protectors. And, like 54-year-old Behera, they are part of an ecotourism model linked to the Chilika wetlands that's now being showcased across the world. Last month, the Mangalajodi Ecotourism Trust (MET) was chosen for the "Innovation in Tourism Enterprise" award by the United Nations World Tourism Organisation (UNWTO).
"Between October 2016 and February 2017, the last bird-watching season, I earned about Rs 30,000 just from showing visitors around the Mangalajodi wetlands. My 21-year-old son, who is now my colleague, earned Rs 20,000," says Behera.
Read more of this in a report by Sampad Patnaik published in The Indian Express...
News Source
The Indian Express