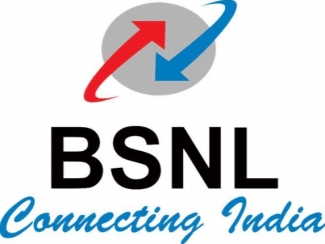 The state-run Bharat Sanchar Nigam Limited (BSNL) on Friday signed an agreement with the Universal Service Obligation Fund (USOF) to set up 25,000 Wi-Fi hotspots in its rural exchanges by next six months.
The memorandum of understanding (MoU) in this regard was signed here in the presence of Communications Minister Manoj Sinha.
The setting up of 25,000 Wi-Fi hotspots shall be funded from the USO Fund, with the government providing full capital expenditure and operational expenditure (OPEX) support to the tune of Rs 940 crore for the project, a BSNL statement said.
"The OPEX support of 100 per cent shall be provided by USOF for the first year and thereafter 75 per cent in the second year, 50 per cent support in the third year of operation shall be extended to BSNL," the statement said.
"Under this project, one Wi-Fi Acess Point shall be set up initially in each rural exchange," it added.
Speaking about the market share of the telecom operator, the minister said: "Since last year, our (BSNL) market share has increased by 0.30 per cent. It rose from 9.05 per cent to 9.35 per cent."
"Estimates from the financial/economic side, the operating profit would be greater this fiscal from the last financial year," he added.
The minister said the government is committed to provide internet connectivity in rural far flung areas as well and bridge the digital divide.
BSNL CMD Anupam Shrivastava said BSNL is already in the process of deployment of Wi-Fi hotspots in a big way and will be able to deliver this Wi-Fi project in six to eight months time.
The statement said reliable internet service through these Wi-Fi hotspots shall be provided through robust fiber backhaul of the BSNL and Gigabit Passive Optical Network connectivity being extended through BharatNet Project.