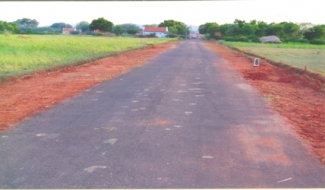 The Government today said that the Phase-III  of Pradhan Mantri Gram Sadak Yojana, PMGSY  is being finalised, wherein Sustainable Maintenance of Roads and Financial Incentives to best Performing States will be the key focus areas. Addressing a workshop on Maintenance of Rural Roads here, the Minister for Rural Development Shri Narendra Singh Tomar informed that Punjab, Haryana, Gujrat and Karnataka are the four States in the country, which have achieved the target of construction of rural roads under PMGSY, well before the target year of 2019, set by the Prime Minister Shri Narendra Modi for connecting all un-connected habitations with all-weather roads.
The Minister said that the Ministry of Rural Development is planning to give a financial incentive of 5 percent to the best performing States for maintenance of roads and it is estimated that the government will earmark Rs 1200 crore for this purpose. There are 8 to 9 States in the country which are building standard and durable rural roads well before the scheduled target. The Minister informed that so far 15 State governments have notified the State Rural Road Maintenance Policy and appealed to other states to complete this process in coming one to two months so that third phase of PMGSY can be rolled out.
Shri Tomar Said that between the year 2011-2014, 73 Kilometers of rural roads were built daily under PMGSY, while between 2014 to 2016, it has increased to 100 kilometers per day and this year up to 140 kilometers of roads are being built each day. He said that 15 percent of rural roads built under PMGSY are using Green technologies like cold mix, fly ash, geo-textiles, plastic and other waste materials and urged the States to use this technology on a larger scale. He informed that between the year 2000 to 2014, only 800 kilometers of rural roads were built using green technologies, while from 2014 to 2016 more than 2600 kilometers of roads were built under this alternative mechanism. The Minister also urged the States to complete the road projects in timely fashion to avail the Central funds  and incentives as budget is no constraint for PMGSY.