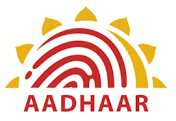 One must have an 'aadhaar' card if s/he want to avail the subsidised foodgrains available at ration shops. Government has decided to make this mandatory. And to help people who have not got themselves registered for aadhaar time has been given till 30th June. By this date one must get aadhaar card or else will not be able to avail this subsidised foodgrain.
The government issued a notification to this effect which will come into effect from Feb 8 in all states and UTs, except Assam, Meghalaya and J&K. "...the Department of Food and Consumer Affairs has issued a Notification under Aadhaar Act on February 8 which requires individual beneficiaries having ration cards under NFSA to furnish proof of possession of Aadhaar number or undergo Aadhaar authentication to receive subsidies under NFSA (i.e. subsidised food grains or cash Transfer of Food Subsidy under NFSA)," an official statement said. 
Till Aadhaar is assigned to the beneficiaries, the government said foodgrains would be provided on production of ration card and either Aadhaar enrolment ID slip or copy of his/her request made to state government for Aadhaar enrolment alongwith any of the 8 documents - Voter ID Card, PAN, Passport, Driving License, Certificate of Identity with photo issued by Gazetted Officer/ Tehsildar on official letter head, address card having name and photo issued by Department of Posts, Kisan Photo Passbook and any other document as specified by State/UT Governments.