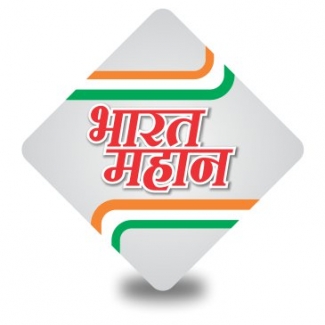 The Department of School Education and Literacy has digitalized its Integrated Teacher Training Programme called NISHTHA – National Initiative for School Heads' and Teachers' Holistic Advancement.  NISHTHA-online for elementary teachers was launched on 06th October, 2020 by NCERT on the DIKSHA platform and around 24 lakh teachers/school heads have been covered under this.
In 2021-22, NISHTHA online has been extended to Secondary level (NISHTHA 2.0) and Foundational Literacy and Numeracy (NISHTHA 3.0) for Secondary,  Pre-primary & Primary respectively with a focus on improvement in quality of teachers and learning outcomes of students.
NCERT has developed a package including 12 Generic modules and 56 subject specific modules for NISHTHA 2.0 (Secondary Level) and 12 modules for foundational literacy and numeracy under NISHTHA 3.0 online on DIKSHA portal.  
CIET- NCERT initiated a webinar series focusing to orient teachers, students and other stakeholders on various ICT tools, digital initiatives at national level, emerging trends in educational technology, cyber safety and security. A variety of sessions in English and Hindi has been conducted live which is simulcast through YouTube live on NCERT official Youtube Channel as well as 12 PMeVIDYA DTH TV Channels and Jio TV mobile App. Till date, nearly 540 live sessions of one hour duration each have been organised on ICT tools for teaching learning and assessment. A repository is also created for easy reference and can be accessed at: https://ciet.nic.in/pages.php?id=webinar&ln=en
Also in last week of every month,   online sessions are conducted on areas related to ET and ICT. Around 7 such Trainings have been organized. Details of these sessions may be accessed at:  https://ciet.nic.in/workshop-training.php?&ln=en
CIET- NCERT has conducted 10 days training in collaboration with Atal Tinkering  Mission, Niti Ayog on Developing game based content for teaching learning. Details may be accessed at https://ciet.nic.in/workshop-ddge.php. 
Other than the online training, online course modules are developed in collaboration with CDAC-MeitY, CEMCA- COL, ATAL Mission, UNESCO, UNICEF Microsoft etc. 
Ministry of Education has also released PRAGYATA Guidelines on Digital/Online Education. The guidelines provide a roadmap or pointers for carrying forward enhanced quality online education.  It is useful for a diverse set of stakeholders including school heads, teachers, parents, teacher educators    and students.    The guidelines can be accessed at:
https://www.education.gov.in/sites/upload_files/mhrd/files/pragyata-guidelines_0.pdf
The information was given by the Minister of State for Education, Smt. Annpurna Devi in a written reply in the Rajya Sabha today.