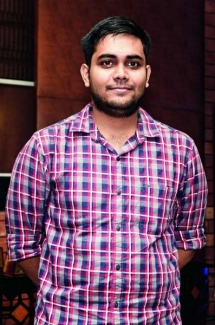 Sobhan Mukherjee of Bansdroni has been breaking many stereotypes.
Since last year, the postgraduate student of geography at Asutosh College been spending over Rs 11,000 a month to stock up sanitary napkins at public toilets to promote menstrual hygiene. Till now, he has stocked up 30 toilets with 100 sanitary pads.
"I buy branded pads for Rs 3 and sell them at CMC's pay-and-use toilets for Rs 2," said the student who procures fund for his Bandhan Sanitary Napkin Project by running a little magazine. Some of the areas he has covered include Bansdroni, Golpark, Garia and Sonarpur.
Read more of this story of Sobhan in a report by Chandreyee Ghose published in The Telegraph.... This may motivate some others to replicate such efforts.
News Source
The Telegraph