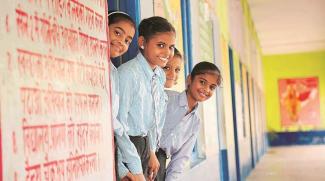 Till 2015, Barna village in Kurukshetra district of Haryana figured among the villages with poorest sex-ratio at birth (SRB) of 548 girls to 1000 boys. By July this year, Barna has touched the SRB of 1,158 and figures among the state's villages with highest sex-ratio. The phenomenal increase was not easy to achieve.
As on August 29, the village had 56 pregnant women. Out of these, 18 already have a daughter, reveals Gulshan Kumar, an ANM (Auxiliary Nurse Midwife) who is carrying with her a register containing the records of all the pregnant women in the village.
The village has two ANMs — Gulshan Kumar and Kamlesh Kumari — who head a team of six Accredited Social Health Activists (or Asha). Each Asha worker has a designated number of houses under her watch.
The village's primary school also reveals the gradually changing sex-ratio. As compared to 74 girls to 91 boys in 2018, there are 83 girls to 94 boys currently enrolled in the school.
Read more of this in a report by Varinder Bhatia published in The Indian Express... (Link given below)
News Source
The Indian Express