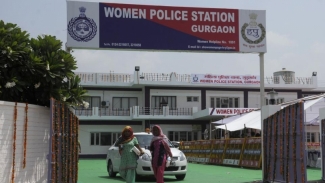 Today Haryana, which has one of the worst sex ratios in the country, is the only Indian state to have all-women police stations in each of its 22 districts. Sonepat has two.
Ambala SHO Seema Singh says it's easier for a woman to talk to another woman than to a man. "Police have a negative image. Women would hesitate to approach cops, afraid of being questioned by a man but they don't think twice before coming to us," she says.
Over the two years, these stations have been empowered to do real policing work. They can register FIRs and the women officers often investigate complicated cases, she Mamata.
Haryana's mahila (women) police stations disposed of 93.57% (21,038) of the 22,482 complaints received between January and August. FIRs were registered on 7.38% of the complaints.
Read more of this in a report by Manraj Grewal Sharma published in Hindustan Times....
State governments must ensure to have women police stations, at least one, in each of their districts.
News Source
Hindustan Times