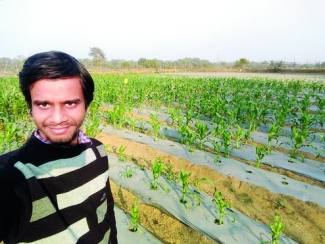 If you thought that YouTube is merely for browsing videos for fun, meet Ravi Singh Choudhary (24), who is changing the fortunes of many around him through Israeli farming techniques which are less labour intensive and highly productive, all of which he picked up from, believe it or not, YouTube.
A BTech in mechanical engineering, Choudhary, a native of Debarputra village in Bokaro district and an employee of HEC, Ranchi, has been able to cultivate 5,000 sweet corn, 900 bitter gourd, 400 French bean and 100 strawberry plants so far on a four-acre plot working only on Sundays.
Read more of this story of success in a report published in The Telegraph....
News Source
The Telegraph