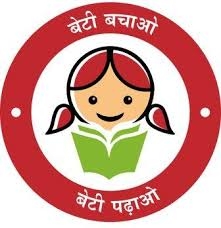 Tthere has been an improvement in sex ratio at birth in 104 districts selected for the Beti Bachao, Beti Padhao (BBBP) scheme, which aims at checking female infanticide and educating the girl child. "An increasing trend in Sex Ratio at Birth (SRB) is visible in 104 districts, 119 districts have reported progress in registration of pregnancies in the first trimester and 146 districts have shown improvement in institutional deliveries," Secretary, Women and Child Development (WCD) Ministry, R K Shrivastava informed.
The WCD ministry now plans to extend this programme in all the districts of the country.
"Beti Bachao Beti Padhao Week- The Daughters of New India" is to be observed as a mark to Celebrate Girl Child and Enable her Education around the week of International Girl Child Day (i.e 11th October). International Girl Child Day is celebrated every year to promote empowerment of girls and reinforce gender equality. The BBBP Week shall be observed by the selected 161 BBBP districts from 9 th October – 14th October 2017 under the leadership of DC/DM.
For the week long celebration a detailed guideline has been issued by the WCD ministry which can be accessed at http://www.wcd.nic.in/sites/default/files/Annexure%202-Activity%20Calender.pdf