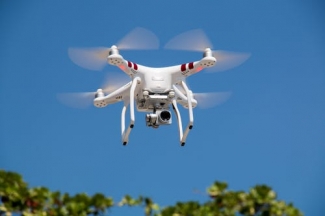 We have all seen children playing with drones. We have also seen drones being used for photography. But, here is a story of how this device can be used to save lives, specially in remote areas with difficult terrain. 
An experiment was conducted on Friday in Uttarakhand, in which a drone was used to carry a blood sample from a district hospital in Nandgaon to another primary health centre in Tehri.
This drone covered a distance between of 30 km between Nandgaon and Tehri in approximately 18 minutes.
Today, we have drones which can carry very little weight. But who knows what is in store for tomorrow. Amazon and the like are already thinking of deliveries, specially of food items, in cities through drones. Some experiments have also taken place.
This successful experiment in the hilly region of Uttarakhand may soon be taken forward and would help thousands of needy.
In US and some other places drones are being used often for such medical emergencies.