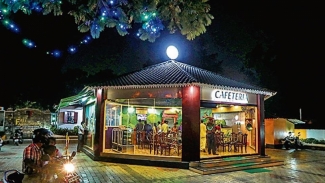 A place which most people dread to enter has become a favourite hangout for foodies in Kerala's capital.
The inmates-run 'Food for Freedom' cafeteria in Thiruvananthapuram's Central Prison has turned out to be a hit among patrons thanks to the delicacies offered and their low cost.
"It is not the low price of dishes alone that attracted us to the jail cafeteria. It is very hygienic and made without any preservatives and taste enhancers.' said techies K Abishek and Swapna, both regulars at the cafeteria.
The café has also laid the groundwork for the eventual rehabilitation of prisoners, who said they experience social acceptance when they see people relish their food. "We feel happy when people savour our food. We feel like a part of the society and it gives us an opportunity to interact with the outside world," said an inmate.
Read more of this in a report by Ramesh Babu published in Hindustan Times...
News Source
Hindustan Times