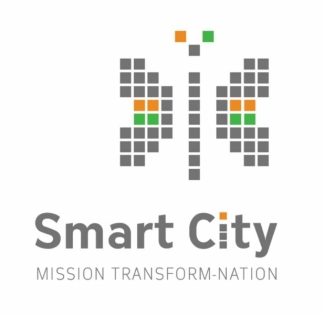 The Smart Cities Digital Payments Awards (SCDPA) 2018 '100 days Challenge in 100 Smart Cities' is part of the initiatives of MoHUA to promote ease of living for India's urban residents. The objective of these awards is to guide, motivate, recognize and reward the Smart Cities for promoting digital payments and carrying out innovative payment initiatives in their respective cities.
This program will not only reward cities at the forefront of digital payments but also act as encouragement for other cities to follow suite and strengthen their digital payments infrastructure, create awareness through promotion of digital payments with all the stakeholders and provide citizens with multiple options to make digital transactions.
The challenge period would be 100 days starting from the launch of the awards. This would galvanize the digital payments landscape in the Smart Cities. The awards will be conferred based on a 2-stage process. Evaluation Committee(s) chaired by Secretary, MoHUA and comprising of other members shall comprise the Jury. The timelines for the awards program are as follows:
Submission of responses for 1st stage: 15th September
Shortlist declaration for 1st stage: 30th September
Template sharing for 2nd stage evaluation: 15th October (template will be shared with the shortlisted cities only)
Submission of responses for 2nd stage: 30th October
Final results: Dates will be announced later
For evaluation purpose, the Smart Cities will be divided into 4 different categories based on their population. The city categories are mentioned below:
| | |
| --- | --- |
| City Category | Population |
| Category 1 | < 5 Lac |
| Category 2 | 5 – 10 Lac |
| Category 3 | 1 mn – 4 mn |
| Category 4 | 4 mn + |
                          Mn=Millions
Three awards will be conferred in each of the four categories.
Best digital payments adopter
This award will be conferred to the Smart City that exhibits an overall excellence in digital payments across different channels and payments instrument to ensure anytime, anywhere payments for all
Best digital payments innovator
This award will be conferred to the Smart City that exhibits the most innovative implementation of the digital payments options for its citizens
Fastest growing Smart City focusing on digital payments
The award will be given to the city having the highest growth rate in digital payment transactions by volume and value in the recent past.The detailed brochure of the SCDPA is available on the SmartNet portal. A guidelines document to help cities in their efforts to embrace digital payments is also available on SmartNet.