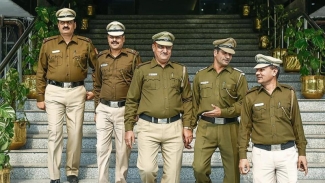 They are the Famous Five of Delhi police and colleagues call them the "star catchers" — five assistant sub-inspectors (ASI) who tailed and caught almost 500 proclaimed offenders in 2017, more than one-fourth of what the entire force managed that year.
Among the five, posted in different locations, ASI Rajesh Kumar Pahal of Punjabi Bagh police station topped the list with 129.
In all, he claims to have nabbed around 1,500 proclaimed offenders since 2008, the year he became part of a team assigned to catch fugitive criminals. The squad was led by now-retired inspector Joginder Singh, who caught more than 3,500 proclaimed offenders in 39 years.
Each mission brings its own set of risks and challenges to these five ASIs.
They have found themselves surrounded by supporters of suspects, got attacked by villagers, and were wounded on several occasions.
Posting this story, as the general perception of our Police force is not very good among the commoner. We must, however, appreciate the efforts of such policemen, who do their duty in so difficult situations. It is their efforts that help us live safe in our homes.
Read more of this report by Karn Pratap Singh published in Hindustan Times...
News Source
Hindustan Times