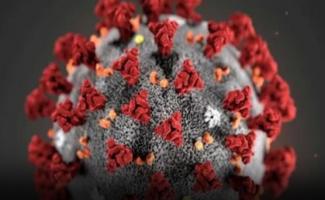 Corona crisis continues. 4th stage of lockdown in India is ON. But it is no more 'Stay Home, Stay Safe' scenario. That phase has given its due dividends. Despite being way behind the highly developed countries with top class medical facilities/infrastructure, India has fared comparatively much better. Now it seems, India is geared to fight Corona in a much better way. We are producing enough masks, PPEs, ventilators, Covid-19 testing kits, medicines and the capacity to house patients or quarantine them has increased many times. The common Indian also is generally aware of the precautions s/he has to take. So life is gradually returning to normal with scores of precautions. It looks like, we have to live with Corona scare now and move on. For how long, the industry and economic activity can remain shut?
The situation as of today, 27th May, 2020 is that India is approaching 1.5 lakh confirmed Corona cases with recovery rate of 40+% and death rate just below 3% and total deaths amounting to 4167. While the most advanced country of the world with best medical facilities, the USA has reported 1 lakh plus deaths as of today. It may be worthwhile to note that the population of US is about 33 crores while that of India is estimated at 138 crores; more than four times that of USA. The condition in other developed European countries may be a shade better than US but definitely pathetic when compared to India. Some states in india like Maharashtra, Tamilnadu, Gujarat, Delhi, West Bengal etc have performed very bad compared to majority of the states in India. The number of new cases in last three days indicate a bit of flattening of the curve. But it is too early to come to any conclusion. 
So despite this existing VUCA environment (V-Volatile, U-Uncertain, C-Complex, A- Ambiguous) continuing, I am daring to use the age old but highly effective technique of SWOT analysis for the post Corona India. For some of my readers and listeners, who may not have heard this acronym, SWOT analysis framework was suggested in the 1960s by a management consultant named Albert Humphrey at the Stanford Research Institute. Fortune 500 companies were on the look out for a way to produce long-term planning that could be conceived and delivered too effectively. So the first step in such cases is to understand what we are, where we are, how is the environment, who are our competitors and the knowledge about their products and practices? This was made possible with SWOT Analysis, where the top management had brain storming sessions and listed Strengths and Weaknesses of their organisation or a particular business venture. Then they listed the Opportunities available and also made a list of Threats from existing as well as future competitors and the prevailing conditions and changes in the environment that may jeopardise the plans. So SWOT Analysis  is intended to identify the internal and external factors that are favourable and unfavourable to achieving those objectives.
So the SWOT Matrix, produced after the detailed analysis presents a clear picture for the decision makers or a Project Team to chalk out its strategy, plan accordingly and start the execution process to achieve its desired end-state objective. It is applicable for not only profit-seeking organizations but also for non-profit organizations, government bodies, and individuals. SWOT analysis can also be used in crisis management of a particular entity, event or situation and thus may enable creating a recommendation report during a viability study/survey.
Strengths:
Those characteristics of the business or project that give it an advantage over others.
Weaknesses:
Those characteristics of the business that place the business or project at a disadvantage relative to others.
Opportunities:
Those elements in the environment that the business or project could exploit to its advantage.
Those elements in the environment that could cause trouble for the business or project now or in future.
SWOT Matrix: Post Corona India
Strengths:
      1.     Great, Honest, Dynamic Leadership
2.     Business community is very sharp
3.     Young Country (70% below 35 yrs age)
4.     Strong Pharma Industry
5.     Strong IT Industry
6.     Forex reserves all time high of US$ 485 Billion plus as of 8th May, 2020
7.     Huge Market:Total Population 138 Cr
8.     Solar Energy available in plenty
9.     India produces Engineers, Doctors and graduates more than any other country
10.  People have patience by nature
11.  Unity in Diversity; Tolerance levels for others very high
12.  Democracy has deep roots
13.  Natural Immunity of people is strong due their eating habits
14.  Ayurveda and home recipies popular
15.  Highly skilled NRIs are back to India
16.  Govt declared 20 Lakh Cr package to revive industry
17.  JAM; Jandhan, Mobile and Aadhar linking stopped leakage of Govt subsidies

Weaknesses:
      1.     Legal Processes are slow
2.     Some states are sluggish and don't cooperate with center
3.     Ease of Doing Business needs further improvement
4.     Bureaucracy and babudom is not business friendly
5.     Very few job opportunities in villages
6.     Unemployment quite high
7.     Almost total dependence on imports for crude oil
8.     Import bill from China too high
9.     Absence of foundaries for manufacture of VLSI chips and solar cells
10.  Local as well as global Customers of Indian IT industries badly hit
11.  Many Indian Media houses controlled by foreign powers
12.  Infrastructure needs great improvements
13.  Many great tourist destinations not on world tourism map
14.  Education system lacks stress on Innovation and Creativity

Opportunities:
 
1.     Make India Clean and Green
2.     Reduced level of air and water pollution
3.     Unexplored Tourist destinations can be developed to attract more tourists
4.     Welcome global companies shifting manufacturing facilities from China
5.     Develop Village level and Agro based industries
6.     Give greater push to Solar energy to reduce dependency on oil imports
7.     Scaled up Hospitals' Infrastructure can be used to boost medical tourism
8.     Greater push for Online education
9.     Greater push for Creativity & Innovation
10.  Greater share of online transactions
11.  Trend of work from home will increase profit magins of many companies specially those in service and IT sector
12.  Increase in exports of medicines, N-95 masks, PPEs and other goods which many countries don't want from China

Threats:
1.     War with China and Pakistan
2.     Terrorist attacks from external and internal terrorists
3.     Migrant Labour shortage in big cities
4.     Increased competition from manufacturing companies of Vietnam, Bangladesh, Indonesia etc
5.     Unrest by opposition parties
6.     Agitation by middle class/workers
7.     Anti government agitations in the name of CAA, UCC or any other excuse
8.     Sabotage by anti social and anti national elements
9.    Community spread of Covid-19 in a large scale forcing Total lockdown again.
10.  Failure of Monsoon
11.  Any other natural calamities not in control

Now this SWOT matrix is reasonably exhaustive. Once we know the Weaknesses, we can work upon them to convert them into Opportunities and then either get rid of some of them and convert some into our Strengths. We can also make use of our Strengths and expoit them fully to gain competitive advantage globally. Separate task forces should be made by Niti Ayog or the concerned ministries to ensure that we don't lose the Opportunities at our platter. The nation will have to be alert to the threats that can cause havoc if not handled timely. The nation will have to adopt zero tolerance towards terrorism and anti national elements.
Experts Details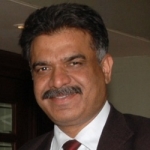 VK Jaitly is a motivational speaker, a consultant, a coach, a writer and a mentor for the corporate world. He is an ex IITian with 35 years of experience in corporate, academics and defence. His workshops on 'Business Excellence thru People (BEP)' have been highly acclaimed for increasing productivity and profitability of organizations.
Jaitly has a number of articles to his credit and has delivered lectures/ presentations at National and International forums and has travelled across the globe. He had been the Leader for an All India Motor Cycle Rally and was Oi/C for a Car Rally from Kanyakumari to Delhi. He loves to trek, plays Golf. His first motivational book 'We Can! We Can!' has been getting very good reviews.