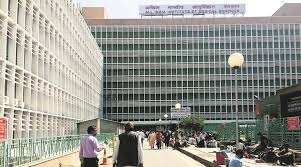 The All India Institute of Medical Sciences is set to perform a lung transplant — a procedure that had so far been unavailable in both government and private hospitals in Delhi. The country's premier medical institute received the licence for performing lung transplants from the Delhi government in May, and it is valid for five years.
Lung transplantation in humans was first attempted by James Hardy in 1963. In India, Dr K M Cherian performed the first heart-lung transplant at Madras Medical Mission in 1999.
A recent report by the Centre for Science and Environment had suggested life expectancy in India has come down by 2.6 years due to deadly diseases caused by air pollution.
News Source
The Indian Express