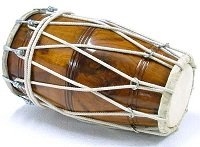 Every evening, after school homework or hockey practice, the boys and girls of Bhaini Sahib, a village near Ludhiana, grab their instruments and run to the music room. They learn to sing or play the sitar, sarod, tabla and dilruba. They learn compositions about peacocks dancing in the rain, and about Krishna and Nanak.

Over the last 100 years, every child here has been taught Indian classical music. Regardless of whether they grow up to become farmers, shopkeepers or homemakers,  music remains a parallel track in their lives.
Read more of this interesting and motivational report by Namita Devidayal in Times of India...... 
News Source
Times of India