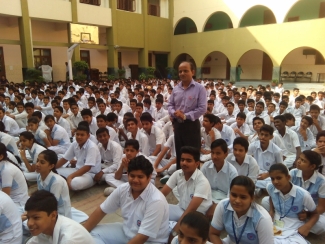 Delhi has 166 Special Training Centres (STCs) to run bridge courses for out-of-school children (OOSC). 122 of these are in government schools. It is estimated that Delhi may have about one lakh OOSC. The Directorate of Education intends to ask each school - municipal and government -- to start one STC, raising their number to over 2,500. Read details in the TOI news item by Shreya Roy Choudhary.
Such STCs should be opened elsewhere too, as there may be lakhs of out-of-schools children. And the efforts should not be of the government alone. Voluntary organisations should also join hands to educate all. 
If you also have such similar positive stories do let us know.
News Source
Times of India