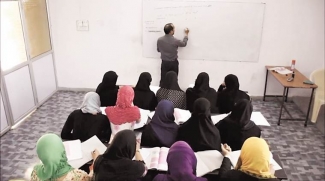 Shakira Gariya, 17, is all set to be the first girl from her village of Bodhan in Surat to become a doctor, having cleared the recent NEET exam with 570 marks.
This year, all 30 students of the batch cleared NEET, of whom 12 students are set to get admission in state-run medical colleges.
The group selects students on the basis of tests and academic interviews across 26 centres in Gujarat. The best 30 are chosen for the coaching pattern that includes hostel stay in Bharuch. The trust had initially collaborated with Bihar's Rahmani family, which runs the Rahmani 30 league for Muslim students — an offshoot of Abhayanand 30. However, they parted ways over differences in their approach to teaching.
Read more of this encouraging report by Aditi Raja published in The Indian Express... (link given below)
News Source
The Indian Express