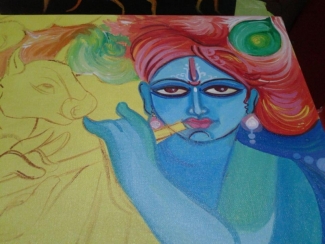 Pankaj Roy, 14, dances to music he cannot hear. And he lets his paintings speak what he cannot express in words.
His dancing is yet to progress beyond the Tripura contest circuit, but his painting has earned him the top prize in a nationwide contest conducted by the Indian Council for Child Welfare in 2014. 
He is scheduled to receive the award – along with winners of the next two years – in New Delhi in November. 
The boy's talent took him to Rashtrapati Bhavan via a trip organised by the Assam Rifles in 2015. President Pranab Mukherjee accepted one of his paintings. 
Read more of this in a report by Priyanka Deb Burman published in Hindustan Times....
News Source
Hindustan Times