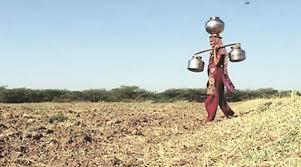 Rural households will get two to three hours of piped water supply and 14.6 crore such households will be provided piped water connection in the next five years as part of the Union government's Jal Jeevan Mission, top officials of the Jal Shakti Ministry are learnt to have informed at a meeting of the group of Governors on Friday.
Sources said the ministry officials also made a case for direct intervention by the Governors to push the efforts towards water conservation and suggested that Raj Bhavans should become the model for water conservation. They are learnt to have suggested that being chancellors of universities in their respective states, Governors can impress upon higher education institutions to use their campuses for rainwater harvesting.
As part of the Jal Jeevan Mission, the government plans to provide all rural households with piped water connection. The project is estimated to cost Rs 3.50 lakh crore, with the Union government and states sharing the expenses 50:50.
Read more of this in a report by Harikishan Sharma published in The Indian Express... (Link given below)
News Source
The Indian Express