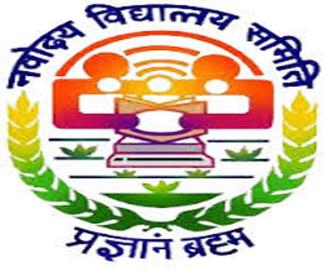 Minister of State for Human Resource Development, Sanjay Dhotre launched ShaalaDarpan portal, an E-Governance school automation and management system for Navodaya Vidyalaya Samiti (NVS) in New Delhi on Wednesday. This single integrated platform has been developed for information sharing and knowledge dissemination for the 22000 employees and over 2 lakh students across schools and offices of Navodaya Vidyalaya Samiti. Commissioner of NVS Bishwajit Kumar Singh and Executive Director of C-DAC VivekKhanejawere also present on this occasion.
While addressing the gathering the Minister highlighted the crucial contribution of Navodaya Vidyalayas and its teachers in educationally uplifting the rural children. He added that the teachers along with the non-teaching staff serve these rural children round the clock, in remote and even in difficult geographical locations. And because of such sustained round-the-clock involvement with the children, they are able to provide all-round development, not just scholastic achievements, to these children. He further added that the comprehensive portal, ShaalaDarpan, will not only make different processes of Navodaya Vidyalayas very smooth, but it will also bring transparency.
ShaalaDarpan is an end to end e-Governance school automation and management system. It has been implemented at NVS as the first major initiative to enable automation of all activities of the country's largest residential schooling system through a single umbrella - 636 schools, 8 Regional Offices, 8 NLIs and Head Quarter.
The system has several pluggable components that can interact with each other. These are enlisted below:
School Information and Management System for complete school automation
Bilingual Content Management Portal for information dissemination
Employee ERP to manage the day to day activities of all employees 
Budget & Finance management system
Inventory & Store management system
Library management system.