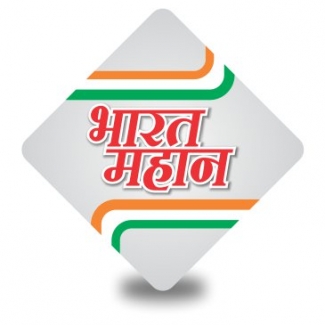 There was a lot of discussion going on in one of our retired Naval Officers's Group a couple of days back about the current election scenario in India. Majority of the officers were of the opinion that PM Modi is the best choice as he has done an excellent job and so he should continue for at least another 5 years while the other political party has ruled India for more than 50 years. But one of our very senior officer was of a different opinion as he was not happy with the performance of Modi. But at the same time, he was not ready to be specific about which all decisions were not to his liking. He was not ready to name the alternative too.
There are definitely a large number of people who hate Modi despite his great achievements. All those who lost their black money and those who never paid any taxes earlier may be against Modi. But the true patriots among them have started singing songs of praise for Modi after the surgical strike on terror camps and then a very bold step of attack on Balakot terror training camps in Pakistan. The NGOs who were running their conversion factories in India and minting unaccounted money have also become enemies of Modi. Genuine NGOs with noble mission and clean accounts have no problems. Similarly, there are some corrupt bureaucrats and babus whose regular income through dark channels has suddenly stopped are feeling like fish out of water. However, my senior friend was highly respectful for Modi for what all he has done but still his expectations from Modi were much more and so he was of the opinion that someone else should get a chance to be the PM.
A large number of us were of the opinion that Modi has done a lot during last 5 years and can be easily compared with his predecessors and Modi's performance will be way ahead. In addition, Modi has been accepted as a front line global thought leader and the respect for Indians has increased many times during last five years. And the performance of the country whether it is; ease of doing business or number of people below poverty line or 100% electrification or 98% toilet coverage even in villages etc have put India on the global map with very strong trajectory of all round growth. But there may be some areas where expectation of some of us may be even higher and Modi may have fallen short. While this discussion was on where one or two officers were trying to find faults with the working of Modi ji, another very senior officer sent the following beautiful post:   
One day a new employee went to the HR and said .. "I'm not interested in coming to the office anymore."
The HR responded, "But why?"
Employee: "There are people who do a lot of politics and talk all negative all the time. A few do gossips all the time."
The HR replied: "OK, but before you go, can you do one last thing sincerely. Take a glass full of water upto the brim and walk three times around the office area without spilling a drop on the floor."
"Afterwards, leave the office if you so wish."
The employee thought: It's a matter of minutes for him. So he went to the office pantry, picked a glass, filled it with water upto the brim and he started walking. But it was not so easy as a bit of carelessness will cause the water to spill. So it took him much more time than what he had thought. Though, he could manage to walk three times around the office floor without spilling the water.
Then he reached HR saying that he is done with it.
"Good" said the HR manager and further asked: "When you were walking around the office floor, did you see any employee speaking badly about another employee? Any gossips? Any disturbances?
The Employee replied: "No. I was too involved in balancing my glass totally upright so that the water wouldn't spill."
HR Manager smiled and had a sense of relief: "Did you see any employee looking at other employees in any wrong way?"
The employee said: "No"
HR Manager: "You know why?"
Employee: "No"
HR Manager: "You were totally focused on the glass, to make sure you didn't tip it and spill any water. Right?"
"Yes Sir", replied the employee.
"The same goes with our life." The HR Manager continued, "When our focus is on our priorities, we don't have time to see the mistakes of others."

Moral of the story: "Concentrate on your priorities and not on other's mistakes."
My sincere thanks to this senior of mine. It is very important that we focus on our priorities and our own working instead of trying to find fault with others. The world will be a beautiful place if all of us just concentrate on what we do. As a citizen, if each one of us resolve that I shall neither take bribe nor give bribe, the corruption will just die instantaneously. If all of us stop throwing garbage on roads and streets, our surroundings will always be clean. Our sweepers instead of brooming every morning and throwing dust in the air will start mopping and polishing the floors in our shopping areas. They will start beautifying our streets with flower pots and coloring of the walls.
Ganga, Yamuna and all the rivers and canals will become clean tomorrow automatically if the sewage waste water is not thrown into these rivers and canals. We call it Ma Gange and then pollute it. Sad! So instead of complaining and cribbing about others, let us concentrate on our own job. Let us start living with an ownership mentality if we wish to make this country clean, healthy and great.
All this is easier said than done. Last week while speaking to students at a college at Bhuvaneswar, I said that we need a Modi in every Mohalla and every organization. One Modi alone cannot clean this big country of all its ills which have penetrated very deep into the system. He has been able to enthuse and inspire a very large population of India but a lot has still to be done. Let us all be part of this revolution so that when India regains its lost glory after centuries of slavery, we shall also be a proud lot, a fully contented lot that we also played a role, however small it may have been.
So depending upon where we are and what our primary duties are, let us just do them sincerely, honestly with full devotion and dedication instead of looking at others why they are not doing their job. My priority is my job and I shall focus on that
Experts Details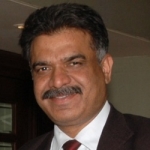 VK Jaitly is a motivational speaker, a consultant, a coach, a writer and a mentor for the corporate world. He is an ex IITian with 35 years of experience in corporate, academics and defence. His workshops on 'Business Excellence thru People (BEP)' have been highly acclaimed for increasing productivity and profitability of organizations.
Jaitly has a number of articles to his credit and has delivered lectures/ presentations at National and International forums and has travelled across the globe. He had been the Leader for an All India Motor Cycle Rally and was Oi/C for a Car Rally from Kanyakumari to Delhi. He loves to trek, plays Golf. His first motivational book 'We Can! We Can!' has been getting very good reviews.